TimeOut Offer : Digital Photography Crash Course
Day course | half day | 10.30 - 14.00 | 10 places | £119
Weekdays only
Thanks for booking our amazing Crash Course offer via TimeOut!
Select a date below and remember to include your Voucher Code and Security Code on the booking form.
Can't make the dates below?
Don't worry! You can still Redeem your voucher and book when more dates are added!
Please click here to redeem your voucher and save for a later date*
Course date
Price
Tutor
Book
Call the office for upcoming dates
I would like to buy this as a gift
Buy Now
Call the office for upcoming dates
Please click here to redeem your voucher for a future date*
Course description
Our half day photography crash course is aimed at complete beginners who own a digital camera with manual settings, and want to take creative control over it. Participants will learn how to make the most of aperture and shutter priority (semi-automatic modes) and understand the creative scene modes of their cameras and how to make the most use of them.
You will learn how to create effects such as shallow depth of field (foreground object is sharp and background is blurred), panning (capturing a moving object while blurring the background), freezing motion and long exposures.
At the end of the course, students will go away with the ability to recreate the effects shown to the right.
Course Content:
Buttons and functions
Menus and settings
Aperture
Shutter-speed
ISO
Exposure
Auto Focus and Focus Points
Manual Focus
Exposure compensation
Aperture and shutter speed priority
Manual mode
Depth of Field
Freezing and blurring motion
Requirements: DSLR Camera or Bridge Camera with Manual Controls - M, Av/A, Tv/S, P. If you're not sure of your cameras suitability, please contact the office.

Don't have your own digital camera?
If you don't have your own Digital SLR camera then there's no need to worry. You can hire one of ours for £15 per day. Send us an email for more details - info@photographycourselondon.com
Please note our classroom is on the first floor with no lift. If you are less-abled or have any concerns please contact the office.
Please note: Photography Course London reserves the right to cancel a course if there are less than 5 bookings. In this case, participants will be able to transfer onto another date.
*Voucher must be used within 6 months of redemption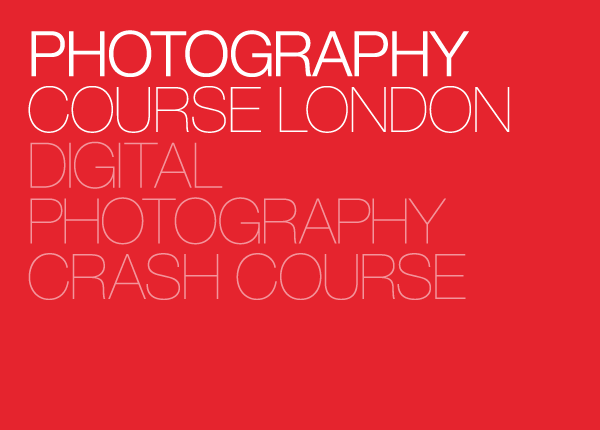 Read more reviews
'Totally loved the course, and now feel confident and equipped for adventures in photography! Very well-taught, pacy course. The time flew and I learned so much. Wouldn't hesitate to recommend it to anyone and am hoping I can come back soon for more advanced courses.' ★★★★ Rachel Marsh
'The Digital Photography Crash Course with Emily Stein was great. She was encouraging, knowledgeable, approachable and happy to offer extra advice when asked. The staff were lovely. I can't wait to practice what I learned - and maybe book a place on their Street Photography Course!'
★★★★ Kat Mace
'Had a great experience on the Crash Course this Saturday. Our tutor Liane Harris was great. She was very helpful and patient. The course was informative and helpful taking us through various different aspects of photography. A really helpful day and would definitely recommend to anyone looking to get clearer understanding of your DSLR. It has put me on the path to simple but dynamic photography with simple techniques. You certainly won't be using those AUTO settings again. Thanks for a great experience.' ★★★★ Michael Wood