Studio Lighting: Portraits
Day course | 1 day | 10.30 - 17.30 | 10 places | £199
Please
email us
if you would like to register your interest for future dates, or if you would like to be added to a waiting list for a full course.
Course description
Delivered from Holborn Studios or from our Shoreditch premises, this course is aimed at beginners and intermediate photographers alike. No prior studio experience is necessary although a basic understanding of exposure and how to operate your camera is required.
The aim of the course is to learn about the importance of light and how to control it as well as the relationship between photographer and sitter. You will work with studio flash and each participant will get plenty of hands–on time taking photographs.
You will concentrate on head and shoulders compositions and learn how measure exposure using the light meter. You will gain confidence using one flash head and reflectors to create an evenly lit subject.
For further information or to book over the phone, please call us at the office on 020 7729 1936.

Course Content

Studio Lighting
Flash lighting
Balancing flash and constant light
Flash metering
Incident light metering
Reflected light metering
Use of Grey Card
Direction of light
Softboxes
Umbrellas
Polyboards
Backgrounds
Flashguns
Keeping it simple
Portraits
Environmental portraits
Isolated portraits
Using black & white
Adding light
Subtracting light
Exposure priority
Working with models
Photographing strangers
Model releases/permissions
Requirements: Digital SLR Camera, and a basic understanding of exposure and how to operate your camera
Can't find the date you're looking for? - One to One
We also provide One to One tuition in Studio Flash and Lighting.
The content is decided by you and delivered at a pace to suit your level and prior knowledge.
Book some One to One tuition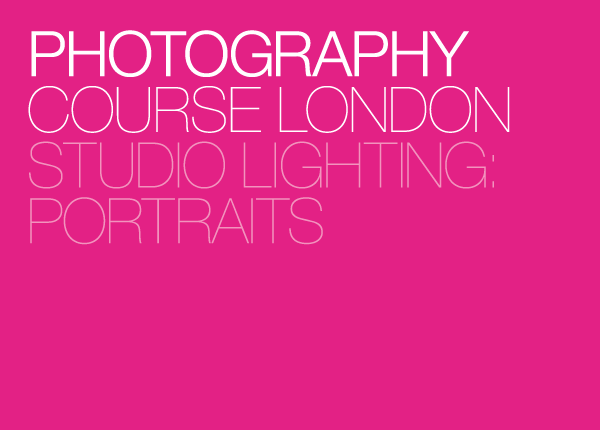 Read more reviews
'I had a very interesting day at the Portraiture Masterclass. A very thoughtful and well put together programme - much food for thought! Many Thanks!' ★★★★★ Nina Large
'Took the Studio Lighting Course with Bill Ling the other day and it was fantastic! I'd never shot in a studio before, but I came out with a good understanding of how to control light in a studio environment. Took a few great snaps as well! Highly recommended! Being at Holborn Studios was incredible!' ★★★★★ Michael Wright
'I did the studio photography course with Bill Ling, and it was even better than I expected. Holborn studios is a beautiful and inspiring place to learn and shoot, and Bill Ling is one of the best teachers I've had the pleasure to learn from.'
★★★★★ Lucas Gabellini-Fava
'Great experience. I'm a total beginner but the teacher (Andrew) was patient and took the time to explain my camera to me. Really pleased with everything I learned. Would recommend.' ★★★★★ Claire Healy