Product Photography
Day course | 1 day | 10.30 – 17.00 | 8 places | £199
Please email us if you would like to register your interest for future dates, or if you would like to be added to a waiting list for a full course.
Course description
Our Product Photography course is designed to enable the beginner to light, shoot and edit products for ecommerce.
The course will start with an overview of equipment, camera settings and lighting followed by a practical shoot. You are encouraged to bring items of your own to shoot.
The second half of the day will include further shooting and editing in Photoshop. Having shot your product you will learn enhancing techniques to make your image stand out. You will have the opportunity to edit out unwanted aspects of your image e.g. labels and change the colour of your background. Finally you will be able to resize and format your image for optimal web quality.
This course is delivered from our premises in Shoreditch.
For further information or to book over the phone, please call us at the office on 020 7729 1936.
Topics covered
Shooting
Basic Camera settings
Using a tripod
Direction and quality of light
Using constant light/flash
Shooting against white/colours
Using a light tent
Selective focus and close up work
Using a grey card and colour correctness
Using flags and reflectors
Editing
Photoshop intro
Making your product stand out
Correcting colour
Editing out unwanted aspects of your product
Selecting and cutting out your product onto a different background
File sizing for web
Requirements: Digital SLR Camera. This course is suitable for beginner and intermediate photographers.
Please note our classroom is on the first floor with no lift. If you are less-abled or have any concerns please contact the office.
Tutor Profile
Andrew H Williams is a professional photographer with considerable experience in shooting everything from Products and Interiors, to Stage Production, Actors Headshots and Weddings. Andrew is also a member of the British Institute of Professional Photographers and National Union of Journalists.
Visit his website here www.andrewhwilliams.co.uk
Can't find the date you're looking for? - One to One
We also provide One to One tuition in Studio Flash and Lighting.
The content is decided by you and delivered at a pace to suit your level and prior knowledge.
Book some One to One tuition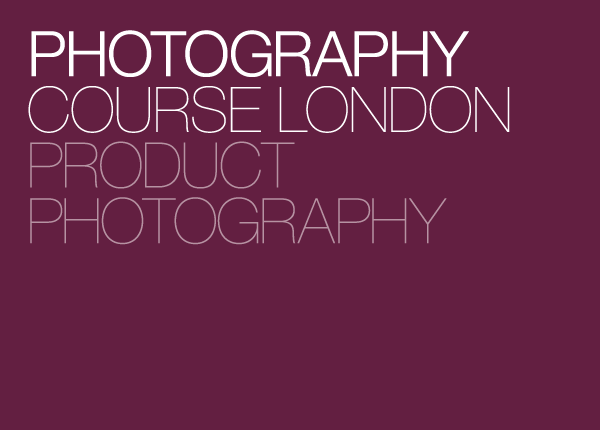 Read more reviews
'I was really pleased, I came away from the day with all the fundamental tools to inspire me to use my camera properly and get off the auto mode. Our tutor was fabulous- enthusiastic, patient, explained everything really well and made the day fun. Highly recommended to anyone wanting to move up a gear in using your camera and being more creative behind the lens.'
★★★★★ Liz Campbell
'I took the intensive Level 1 intro to DSLR photography on Saturday and it was well worth it. Liane was an excellent, engaging, animated teacher.'
★★★★★ Bob Hanson
'Really great course which teaches you everything you need to know about your DSLR camera and how to get the most out of it. I went there because I use photography for work, but after the course, I really wanted to take up photography as a hobby, it was just so inspiring!'
★★★★★ Anne Nordheim
'Great course, I really enjoyed it and came away with a good understanding of the basics and a strong desire to get out and take some pictures! Liane was a very enthusiastic and friendly tutor and created a great atmosphere amongst the group.'
★★★★★ Simon Waterhouse