Photoshop Foundation – Level 2
Day course | 1 day | 10.30 - 17.30 | 8 places | £179
Evening course | 3 weeks | 18.30 - 21.30 | 8 places | £239
Please
email us
if you would like to register your interest for future dates, or if you would like to be added to a waiting list for a full course.
Course description
This course is aimed at those with a good understanding of the basics of Photoshop and image adjustments and who want to take their image retouching to the next level.
The main focus of our intermediate Photoshop class is to develop an efficient and non-destructive workflow from capture to output.
Covering key areas such as non-destructive retouching, working with adjustment layers, cloning in Layers, organising the layer stack, keyboard shortcuts and the workspace, Level 2 will deliver a comprehensive follow on from the Photoshop Foundation.
You will cover fundamental editing skills, such as colour with curves, layer masks and selective corrections. All editing will be taught with image quality in mind.
For further information or to book over the phone, please call us at the office on 020 7729 1936.
Course Content
Using Bridge
Workflow
ACR Adobe Camera RAW Workflow
Batch Processing
Basic Colour Management
Colour spaces
ICC profiles
Levels
Histograms in Depth
Precise Colour with Curves
Layer types and uses
Adjustment Layers
Managing Layers
Blend Modes
Layer Masks
Groups
Retouching Techniques using Layers
Resolution & Resizing
Bit Depth
8 bits vs 16 bits / channel
Tonal range
Dynamic range
Unsharp Mask
High Pass Sharpening
Creating custom Keyboard Shortcuts
Actions
Requirements: Laptop with Adobe Photoshop and Bridge installed (version CC / CS6 / CS5 / CS4) and prior knowledge equivalent to the Level 1 version of this course.
Don't have your own laptop?
If you don't have your own laptop then there's no need to worry. You can hire one of our Mac laptops for £25 per day. Send us an email for more details - info@photographycourselondon.com
Please note our classroom is on the first floor with no lift. If you are less-abled or have any concerns please contact the office.
All our courses are available as personalised gift certificates. You can choose from an open dated voucher or ask for a specific value to be used towards a course or one to one tuition.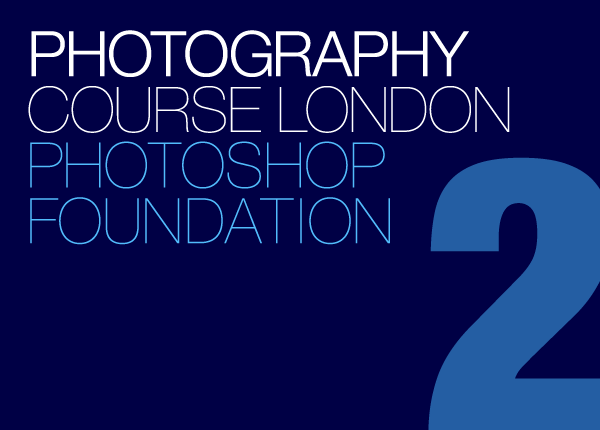 Read more reviews
'I have def learnt a lot from the sessions and have found them very useful. Everyone who I've met that works there has been really lovely too 🙂 I extremely recommend doing a course there.'
★★★★★ Millie Robson
'I had done an entry level Photoshop course before and I was looking for a more advanced course that could teach me how to follow a correct workflow. The course I took at Photography Course London was exactly what I was a looking for. It was extremely well organised and a lot of concepts were covered. Everything was explained in a very clear way and it was very easy to follow. I would highly recommend this place for the quality of the teaching and the nice environment provided.'
★★★★★ Andrés Martín López
'Having previously done the excellent Lightroom Foundation I was keen to return to Photography Course London for their Photoshop Foundation (level 2). This was an excellent course that covered a lot of important subject matter and developed techniques in a methodical and structured manner to result in a really useful model for my workflow. Very highly recommended.'
★★★★★ Adrian Sartain
'Well continued from their Level 1 course with clear and simple instructions on how to create amazing pictures. Mikael's method of teaching makes it very involving and interesting with him giving time for us to ask questions about features we may have come across or need some advice on. Most importantly his notes are easy to follow once you leave the classroom!'
★★★★★ Jai Pandit