Photography for Parents
Day course | 1 day | 10.30 - 17.00 | 10 places | £179
Course date
Price
Tutor
Book
Call the office for upcoming dates
I would like to buy this as a gift
Buy Now
Call the office for upcoming dates
See dates for our evening courses here - Beginner DSLR Evenings
Please email us if you would like to register your interest for future dates, or if you would like to be added to a waiting list for a full course.
Course description
Never has the time to make great photographs been more important, than with a new baby or young children.
Our Photography for Parents course is aimed at new parents who are either expecting, have a new born baby or young children, and want to take great photographs to capture those important and precious moments. For expecting parents, it will prepare you for the arrival of your baby feeling confident and give you hints and tips for how to make the most of the harsh lights in a hospital.
Using a mixture of theory and practical exercises, this course will teach you the basics of your camera, help you to understand the different modes and become familiar with terms such as Shutter Speed, ISO and Aperture.
You will also be taught how to use and make the most of different lighting situations, such as direct sunshine, window light, flash lights and indoor lighting ( i.e. hospital lighting and tungsten lights)
In the practical sessions participants will take part in creating effects such as panning, freezing and blurring motion and shallow depth of field. You will also discuss when it is best to use these effects and how they can be applied to your everyday life and routine with your baby to create interesting and exciting photographs.
You will also receive practical tips on composition and how to achieve the best baby and child portraits in a variety of situations. This course will also include advice on printing, framing, postcards, greeting cards and bookmaking.
Throughout the day, sample images will be shown and discussed, revealing their photographic components such as aperture, shutter speed, ISO and light source used.
This class also gives the opportunity for students to bring along an image they would like to learn how to replicate.
If you have any questions please don't hesitate to call our office on 020 7729 1936.
Course Content:
Photographing newborns
Buttons and functions
Menus and settings
Aperture
Shutter-speed
ISO
Exposure
Introduction to White Balance
Auto Focus and Focus Points
Manual Focus
Exposure compensation and exposure lock
Basics of RAW
The light meter
Metering modes
Aperture and shutter speed priority
Manual mode
Depth of Field
Freezing and blurring motion
Basics of composition
Optimising the camera settings
Tips on composition
Baby portraiture
Advise on post-production and printing
Requirements: Digital SLR Camera or Bridge Camera with fully manual controls.


Don't have your own DSLR camera?
If you don't have your own Digital SLR camera then there's no need to worry. You can hire one of ours for £15 per day. Send us an email for more details - info@photographycourselondon.com

This course can also take place on location. We can send a tutor on location to a parent group; times and dates to suit your group and a minimum 5 participants. Contact us for further details.
Please note our classroom is on the first floor with no lift. If you are less-abled or have any concerns please contact the office.
Can't find the date you're looking for? - One to One
We also provide One to One tuition in newborn DSLR Photography. The content is decided by you and delivered at a pace to suit your level and prior knowledge.
Book some One to One tuition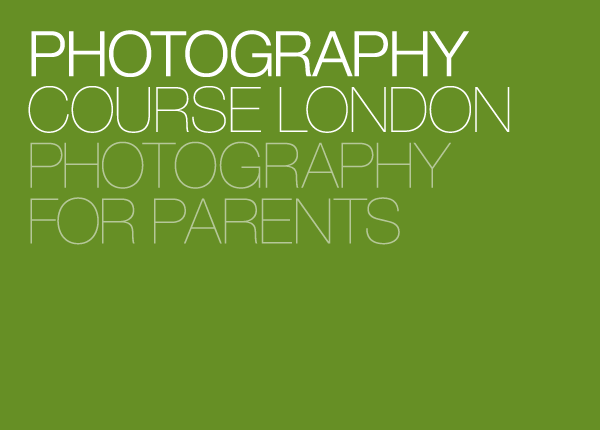 Read more reviews
'Great course, I really enjoyed it and came away with a good understanding of the basics and a strong desire to get out and take some pictures! Liane was a very enthusiastic and friendly tutor and created a great atmosphere amongst the group.'
★★★★★ Simon Waterhouse
'I was really pleased, I came away from the day with all the fundamental tools to inspire me to use my camera properly and get off the auto mode. Our tutor was fabulous- enthusiastic, patient, explained everything really well and made the day fun. Highly recommended to anyone wanting to move up a gear in using your camera and being more creative behind the lens.'
★★★★★ Liz Campbell
'I took the intensive Level 1 intro to DSLR photography on Saturday and it was well worth it. Liane was an excellent, engaging, animated teacher.'
★★★★★ Bob Hanson
'Really great course which teaches you everything you need to know about your DSLR camera and how to get the most out of it. I went there because I use photography for work, but after the course, I really wanted to take up photography as a hobby, it was just so inspiring!'
★★★★★ Anne Nordheim