Night Photography
Evening course | 1 day | 18.00 - 22.00 | 10 places | £129
Course date
Price
Tutor
Book
Call the office for upcoming dates
I would like to buy this as a gift
Buy Now
Call the office for upcoming dates
Please
email us
if you would like to register your interest for future dates, or if you would like to be added to a waiting list for a full course. Please note that this course is seasonal and is only available in the winter months
Course Description
This fun and hands on evening course is suitable for all levels of photographer and aims to introduce the practice of Night Photography.
In the classroom you will talk about the technical principles of night photography, gaining a clear understanding of aperture, shutter speed and ISO in relation to accurate exposure for shooting at different levels of darkness.
Outdoors you will explore the city as you walk down to Tower Bridge, along the way getting creative with long exposure and composition. You'll then be able to experiment with the city lights, capturing photographs like those on the right.
Whether you're looking to develop your knowledge and skills, or are keen to discover creative new ways to enhance your photographs, this is an ideal course.
For further information or to book over the phone, please call us at the office on 020 7729 1936.
Course Content:
Aperture
Shutter-speed
ISO
Introduction to White Balance
Manual Focus
The light meter
Metering modes
Depth of Field
Freezing and blurring motion
Composition
Histograms and Tonal Range
Light Painting
Requirements: Digital SLR Camera or Bridge Camera with fully manual controls. A full size tripod.


Don't have your own DSLR camera?
If you don't have your own Digital SLR camera then there's no need to worry. You can hire one of ours for £15 per day. Send us an email for more details - info@photographycourselondon.com
Please note our classroom is on the first floor with no lift. If you are less-abled or have any concerns please contact the office.
All our courses are available as personalised gift certificates. You can choose from an open dated voucher or ask for a specific value to be used towards a course or one to one tuition.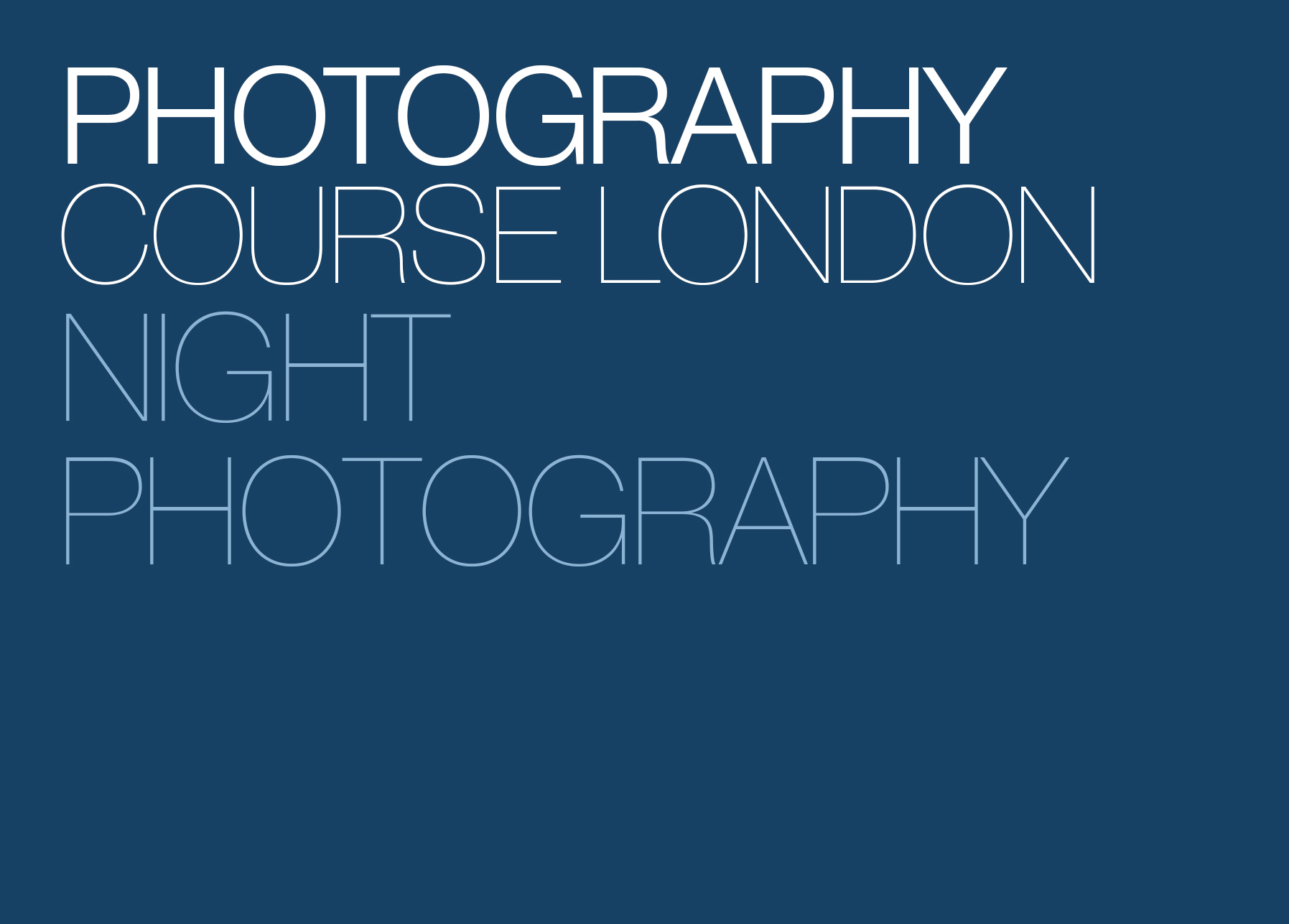 'I cannot fault Photography Course London, from my first email to them through to my One To One tuition, I cannot speak highly enough of them. I've previously tried one other course in London (Covent Garden) but everything about Photography Course London was is a class apart. I can't wait to go back for the next part of my course.'
★★★★★ Nathan Barnes.
'Great courses, excellent teachers, nice staff, friendly environment. I highly recommend these courses to those who love photography and want to learn, enjoy an have fun!' ★★★★★ Cristina Luca.
'Great first course. Taught me all the basics that I've been using ever since. Friendly and relaxed atmosphere. Would recommend.' ★★★★★ Lawrence Heyes.