Beginners Guide to Digital Photography – Level 2
Evening course | 3 weeks | 18.30 - 21.30 | 10 places | £239
See dates for our daytime courses here -
Intermediate DSLR 1 Day
Please
email us
if you would like to register your interest for future dates, or if you would like to be added to a waiting list for a full course.
Course description
This course is the logic follow up to our Level 1 course. It is aimed at those who already know the basics of digital photography, know how their camera works and who want to step it up a level.
Held in the evenings and based in a relaxed and professional classroom environment, this course includes three sessions over three weeks. Alongside theory, participants will undertake practical projects both indoors and on location in the local area, as well as being set small practical assignments in between each session.
Each participant on this intermediate DSLR course will further their knowledge of digital photography and their creative potential, by learning exposure in-depth, understanding histograms, sensor sizes, perspective, light metering and more.
This course will also cover lenses, filters and focal lengths as well as mastering composition using a combination of creative and technical knowledge.
Image processing and the best options for post production will also be discussed and participants are encouraged to bring in an image for discussion.
For further information or to book over the phone, please call us at the office on 020 7729 1936.
Course Content:
Exposure in depth
Calculating exposure in Stops
Histograms and Tonal Range
Understanding and recognising correct exposure using Histograms
Metering modes
Bracketing
HDR
Lenses
Focal length
Prime vs zoom lenses
Lens impact on Depth of Field
Angle of View and perspective
Filters
Custom White Balance
Colour temperature
Calibrating and profiling (camera, monitor, printers)
RAW vs Jpeg
Bit Depth
Sensor sizes
Noise
Manual Focus vs Auto Focus
Incident and reflective light metering
How the digital image is constructed and how it differs from film
Composition – utilising creative and technical knowledge
Flash – main source of light and fill in
Reflectors
Lens flare
Discussing the purpose of Photoshop and post-production
Requirements: Digital SLR Camera & and prior knowledge equivalent to the Level 1 version of this course.
Don't have your own DSLR camera?
If you don't have your own Digital SLR camera then there's no need to worry. You can hire one of ours for £15 per day. Send us an email for more details - info@photographycourselondon.com
Please note our classroom is on the first floor with no lift. If you are less-abled or have any concerns please contact the office.
Can't find the date you're looking for? - One to One
We also provide One to One tuition in DSLR Photography.
The content is decided by you and delivered at a pace to suit your level and prior knowledge.
Book some One to One tuition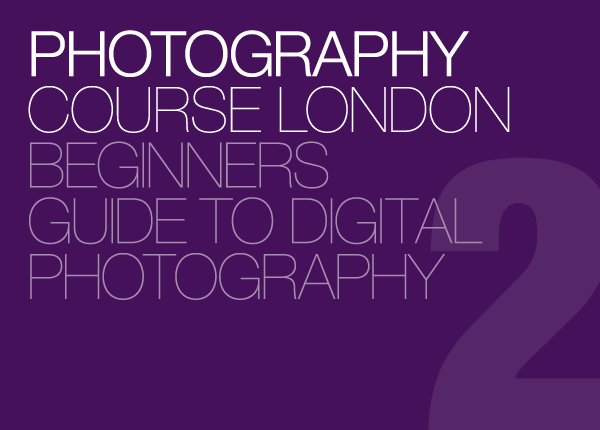 Read more reviews
'Liane Harris is fantastic – knowledgeable, enthusiastic, a great teacher and has a passion for photography that is contagious. My goals were to learn how to use my DSLR camera and to know what makes a good photo. I feel that I have accomplished these and so much more. I am inspired to continue taking great photos!'
★★★★★ Candice de Villiers
'Liane is a great teacher, enthusiastic and obviously very knowledgeable about all aspects of photography. She is very good at explaining things and ever so patient in answering everybody's questions. She is positive and encouraging and gave me confidence to use my camera well, more confidently.'
★★★★★ Donia Jud
'I learned so much, which I could use immediately and it wasn't even overwhelming. I never thought that I'd learn to use my camera in such a short time! Homework was absolutely doable and fun! Liane's enthusiasm is contagious and as a result I only want to know more!'
★★★★ Marcia Siebers
'Another great course from these guys. The Level 2 was spot on with its pitch to the relative beginner. Thoroughly enjoyable!'
★★★★ Daniel Francis