Documentary Filmmaking
Evening course | 3 weeks | 18.30 - 21.30 | 10 places | £239
Course date
Price
Tutor
Places
Book
Call the office for upcoming dates
I would like to buy this as a gift
Buy Now
Call the office for upcoming dates
Please
email us
if you would like to register your interest for future dates, or if you would like to be added to a waiting list for a full course.
Course Description
This course is aimed at DSLR camera owners who would like to use their equipment to make documentary film. The course will run through the basics of DSLR filmmaking through the lens of a documentary filmmaker. Gain an introduction which will cover the theoretical and technical aspects of documentary, giving participants the tools they need to tackle their own documentary projects.
Participants will be provided with a course handout and are also invited to bring along a dslr film clip for discussion.
For further information or to book over the phone, please call us at the office on 020 7729 1936.
Course Content
Camera Functions
Camera Techniques
Shooting Techniques
Sound in Documentary
Shooting Processes - Interviews and Scenes.
Shooting on Location
Group Analysis of Footage
What makes a good documentary idea?
How to proceed with a documentary project
Editing techniques and workflow
Requirements: Digital SLR Camera with video capabilities, spare battery, minimum 8GB memory card.
Don't have your own DSLR camera?
If you don't have your own Digital SLR camera then there's no need to worry. You can hire one of ours for £15 per day. Send us an email for more details - info@photographycourselondon.com
Please note our classroom is on the first floor with no lift. If you are less-abled or have any concerns please contact the office.
Tutor Biographies
Tom Turner is a filmmaker from London, UK. He attained an MA Visual Anthropology from the Granada Centre, University of Manchester in 2011. This resulted in the short documentary Leaving London Behind, which was selected for Days of Ethnographic Film 2013. Since graduating Tom has been working as a freelance filmmaker for TV, charity based organisations and ethnographic research companies. See Tom's portfolio here vimeo.com/user6107855
Can't find the date you're looking for? - One to One
We also provide One to One tuition for DSLR Video.
The content is decided by you and delivered at a pace to suit your level and prior knowledge.
Book some One to One tuition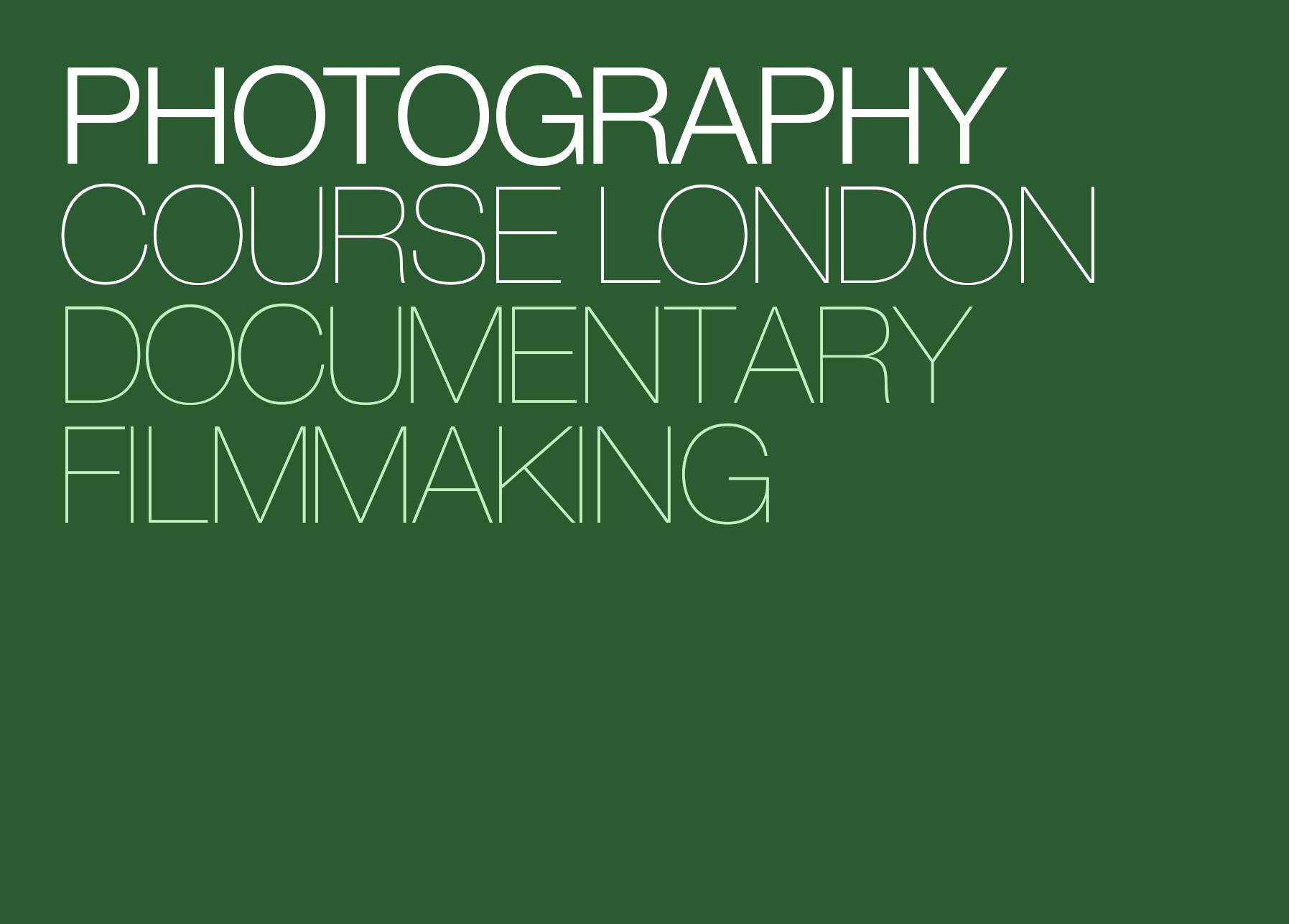 Read more reviews
'I have been to this school for three courses now and I learnt a lot from each of these courses. The place is all open plan and has a kitchen area for refreshments and the people teaching are talented, stimulating and enjoyable to be around. The good thing is the course details often link to the teachers work and you can see they are skilled in their field. I would thoroughly recommend this place.'
★★★★ Wendy McGirr