PCL Diploma
1 Year Part–Time Photography Course Weekday, evening and Saturday courses. Flexible start date.
Payment Plans
Follow this link to view our 6 or 12 month Payment Plans
If you'd like to speak in person with a member of staff, please don't hesitate to visit our Shoreditch office.
Course Description
Our one year diploma is aimed at those who want to take the complete journey from beginner through to professional photographer.
This is a flexible programme as you can pick and choose the dates that suit you throughout the year. Courses are delivered on weekdays, Saturdays and evenings.
Standard Diploma
The Standard Diploma includes our package of courses spanning from complete beginner to professional. To get an idea of the topics you'll be covering, please see the list in the 'Content' section below.
Diploma Plus
The Diploma Plus includes our package of courses, plus 10 One to One Professional Development sessions. These sessions are 60 minutes long and include portfolio reviews, career advise and coaching. You can take up to 1 session per month.
Diploma Premium
The Diploma Premium includes our package of courses, plus 6 half-day One to One tuition sessions in a subject of your choice. Perfect if you would like to develop a specific area of photography.
How does the diploma work?
The diploma starts from the day you attend your first course. Throughout the year, you book yourself directly onto the included courses via our website, choosing the date and the order that suits you best and using a unique code which we provide. We are on hand at all times to offer advice and guidance.
To enquire further about the PCL Diploma, please call us at the office on 020 7729 1936
We welcome European and International students onto this programme. For further information on Acceptance Letters please contact our office.
How to Enrol?
A £100 deposit will enrol you onto the Diploma. Once that has been received, we can start reserving places on the individual courses for you, and process attendance letters if required. The deposit is non-refundable and will go towards your first payment for the course. If you are paying in full, the deposit will be deducted from that.
Please note that places on our courses fill up quickly, so the sooner you enrol, the sooner we can secure your place on upcoming courses.
Course Content:
Beginners Guide to Digital Photography – Level 1
Run in the evenings and over three weeks, through theory, practical exercises and homework, you will learn how to operate your DSLR and understand the fundamentals of photography.
Further details
Beginners Guide to Digital Photography – Level 2
This three week evening course develops your understanding of exposure and covers the more complex camera functions, with the opportunity to put it all into practice.
Further details
Introduction to the Darkroom
Go back to the origins of photography and learn how to confidently create your own black and white prints in the darkroom, using traditional methods. Suitable for beginners.
Further details
Lightroom Foundation
Aimed at beginners, this one day course provides a solid introduction to this popular image management program. Learn how to master the library and develop modules, as well as output.
Further details
Photoshop Foundation – Level 1
Aimed at beginners this full day course will deliver an intro to the program and will teach you the fundamentals of the Photoshop workflow, RAW Converter (ACR) and making adjustment layers
Further details
Photoshop Foundation – Level 2
Build on your basic knowledge of Photoshop on Level 2, by developing an efficient and non-destructive workflow from capture to output and focusing on advanced retouching.
Further details
Street Photography
This class will introduce you to the practice of street photography. It is concerned with improving your personal work and increasing your chances of a successful hunt.
Further details
Advanced DSLR Photography
This six week course is aimed at confident photographers looking to step up their photography and reach a higher technical and creative level. Delve into lighting, portraits, documentary and more.
Further details
Portraiture Masterclass
Aimed at those with a decent technical knowledge and understanding of their camera, this course delves into the ideas and techniques behind great portraits.
Further details
Studio Lighting: Portraits
Aimed at beginners in the studio, this workshop teaches the importance of light in studio portraiture and how to control it, as well as the relationship between photographer and sitter.
Further details
Product Photography
The product photography class is hands on and covers a substantial range of lighting techniques to light your products! It's directed towards those with a basic knowledge of lighting.
Further details
DSLR Video
Branch out into moving image on our new one day course. Learn how to fully operate the video functions of your DSLR camera and how to apply them creatively.
Street Photography: The Assignment
This more advanced course will take your basic knowledge to the next level, by helping you define a signature style, providing tips to make your images stand out, and publishing your work.
Further details
Retouching Fashion and Beauty
This course will teach you how to retouch photographs for the fashion and beauty industry. It covers skin softening, colour adjustments, structural changes to the face and body and more.
Further details
Photoshop for Graphic and Design
This brand new workshop takes you through the whole design process. Focus is on creating a design then bringing it to life as a billboard mock-up, web banner, packaging design or poster.
Further details
Night Photography (Seasonal. This course is only available in the winter months)
This fun and hands on evening course is suitable for all levels of photographer and aims to introduce the practice of Night Photography. Beginning in the classroom, students will head out to explore the city.
Further details
Presenting your Work
A half day session looking at how and where to present your work as a photographer.
Professional development
A half day session to aid you in your journey to becoming a professional photographer.
These half day sessions will be arranged specially for diploma students. Sometimes we exchange these two modules for our Commercial Photography course as this also covers these topics.
Please note: Our courses are constantly evolving, and therefore the courses included in the Diploma are subject to change at our discretion.
Requirements: Digital SLR Camera or Mirrorless Camera with fully manual controls. Mac or PC Laptop with Photoshop and Lightroom Classic.
Don't have your own DSLR camera?
If you don't have your own Digital SLR camera then there's no need to worry. You can hire one of ours for £15 per day. Send us an email for more details – info@photographycourselondon.com
Don't have your own laptop?
If you don't have your own laptop, you can hire one of ours for £25 per day. Send us an email for more details – info@photographycourselondon.com
All our courses are available as personalised gift certificates. You can choose from an open dated voucher or ask for a specific value to be used towards a course or one to one tuition.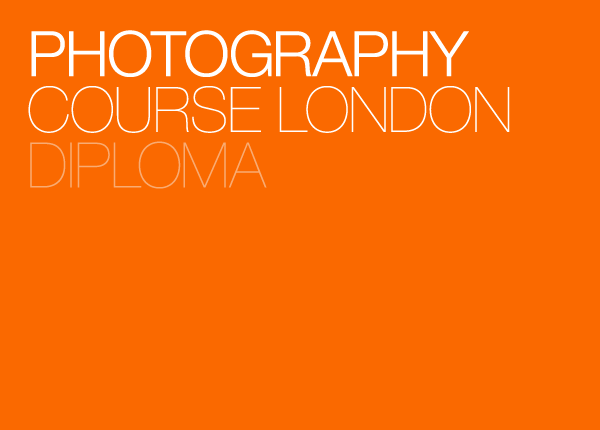 Read more reviews
'I took the intensive Level 1 intro to DSLR photography on Saturday and it was well worth it. Liane was an excellent, engaging, animated teacher.'
★★★★★ Bob Hanson
'I was really pleased, I came away from the day with all the fundamental tools to inspire me to use my camera properly and get off the auto mode. Our tutor was fabulous- enthusiastic, patient, explained everything really well and made the day fun. Highly recommended to anyone wanting to move up a gear in using your camera and being more creative behind the lens.'
★★★★★ Liz Campbell
'Great course, I really enjoyed it and came away with a good understanding of the basics and a strong desire to get out and take some pictures! Liane was a very enthusiastic and friendly tutor and created a great atmosphere amongst the group.'
★★★★★ Simon Waterhouse
'Really great course which teaches you everything you need to know about your DSLR camera and how to get the most out of it. I went there because I use photography for work, but after the course, I really wanted to take up photography as a hobby, it was just so inspiring!'
★★★★★ Anne Nordheim