Create a Website
Day course | 1 day | 10.30 - 17.30 | 8 places | £179
Evening course | 3 weeks | 18.30 - 21.30 | 8 places | £239
Course date
Price
Tutor
Places
Book
Call the office for upcoming dates
I would like to buy this as a gift
Buy Now
Call the office for upcoming dates
Please
email us
if you would like to register your interest for future dates, or if you would like to be added to a waiting list for a full course.
Course description
This course will deliver a comprehensive introduction to the WordPress open source content management system, used by bloggers, photographers and many creative businesses throughout the world.
You'll be shown everything you need to set up your own portfolio and blog using WordPress. Create galleries and promote your work to the world using the latest online tools and social media.
You'll learn how to set up your site and customise it quickly, as well as how to optimise your images to present them online. By the end of the day, you will have your website online and have the skills and tools to keep it up to date and add content yourself.
This course is ideal for anyone who wants to get their work online and promote themselves effectively via the web.
For further information or to book over the phone, please call us at the office on 020 7729 1936.
Course Content
Becoming familiar with WordPress
Themes and customisation - logo, colours and fonts
Social media
Plug-ins
Content management systems
Editing your site
Creating galleries & slideshows
Self-hosting & using themes
Creating posts and pages
Adding images to your pages
Inserting hyperlinks & image properties
Optimising your images
Basic file management
Requirements: Laptop
Tutor Profiles
Pierre Vella
Pierre Vella has up to six years of experience teaching web design courses for photographers and visual artists, using the WordPress platform in combination with HTML, CSS, and PHP coding. Pierre also works for Invisible Dust, a London-based arts organization where he develops web and mobile solutions for artists and scientists working on projects around climate change, environmental and digital interaction.
Can't find the date you're looking for? - One to One
We also provide One to One tuition in Web Design.
The content is decided by you and delivered at a pace to suit your level and prior knowledge.
Book some One to One tuition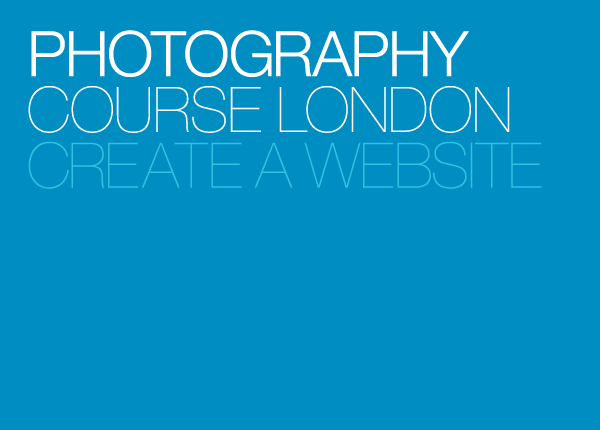 Read more reviews
'I really enjoyed the course and its venue – loved the beautiful office with various cameras on display. The tutor helped us individually when we needed help and gave us various helpful hints and links. I feel ready to create my own word press website.'
★★★★★ Daiva
'The course covered all the basics and some useful suggestions for further development. It was clearly explained and the tutor took time to make sure that each person kept up.'
★★★★★ Nick Haeffner