Shooting Stock
Day course | 1 day | 10.30 - 17.30 | 8 places | £199
Course date
Price
Tutor
Places
Book
Call the office for upcoming dates
I would like to buy this as a gift
Buy Now
Call the office for upcoming dates
Please
email us
if you would like to register your interest for future dates, or if you would like to be added to a waiting list for a full course.
Course description
This brand new course is an intimate look at what it takes to be a successful commercial stock photographer today.
Delivered from our modern Shoreditch premises, participants will receive an insiders guide to all the components involved in shooting stock photography; from clients and ideas, to production, post-production and sales. This workshop is aimed at those looking to create their own stock imagery, and how to go about it.
In today's climate, the client can come from a variety of sources, so the course will begin by looking at who those clients are. This will be followed by ideas, how ideas can be developed into images. The fun starts at production, but there will also be a look at how to overcome problems when they arrise, as well as tackling post-production including editing, image manipulation and workflow. Finally, the course will cover sales and how to start making money from your stock photography.
For further information or to book over the phone, please call us at the office on 020 7729 1936.
Course Content:
What is stock photography?

– A look at the clientele and agencies that can represent your work, who are they, and the pro and cons of each. Who are the agencies clients looking at the different usages, and the changing markets too. Royalty free rights managed, what does this mean?
Research

– It all starts by looking at market trends and what images are required not for today, but for the future. Make sure those images have long shelf life and can stand the test of time.
Idea & concept

– The most important part the creative process of creating, if you don't have this don't proceed. How to generate ideas, the resources you can use, and assistance from art directors. Who will use the concept?
Budget

– How much can you afford and, what will be your return on investment? This is a business and you need profit to create another production.
Production

– When the fun starts what do you need? How will you find the locations, models, props and wardrobe. An insight to costs and where you can locate these items effectively. Permissions & releases and the legal stuff.
Create

– The making process the easy part if all is planned well, but be prepared for the unexpected.
Edit

– Find quality time and a quiet space to go through the shoot images. How many images are shot what are the ratios of accepts the editing tools. Editing is very important. 'It's more important what people don't see than what they do see.'
Manipulation

– The programs used, actions, automation and pro & cons.
Storage

– The systems, backup, backup and backup again, this is your investment.
Distribution

– Your agents and selling the work. The correct agents who will represents your images, so they don't get lost in the mountain of imagery.
Sales

– Sit back relax and watch the money roll in. Wrong, begin researching again.
Requirements: A good working knowledge of your camera and how to operate it manually. Digital SLR Camera or Bridge Camera with fully manual controls.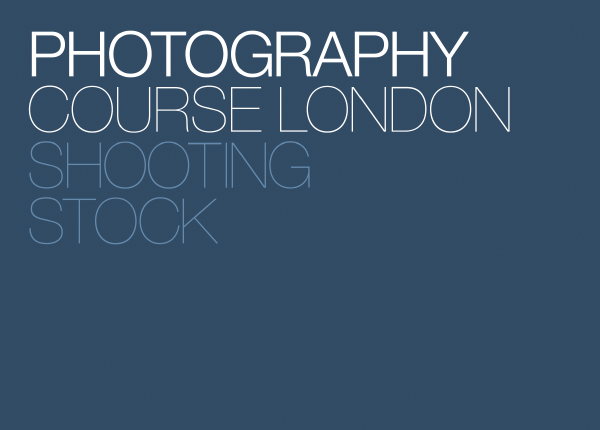 'The stock photography masterclass gave me the fundamental answers and clarity about the business I was looking for. It was very fast paced and there was a lot to get through. Overall very concise and informative, a course that left you with a clear picture of the industry and how it works.'
★★★★ Catherine Taylor Cummins