Join us in the Classroom, Live Online!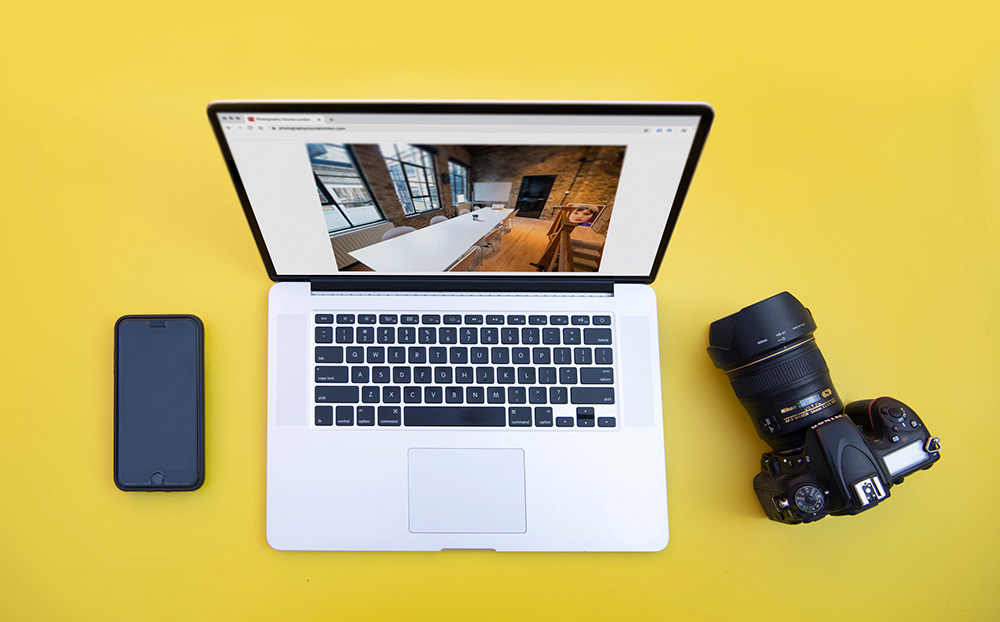 Live Online Digital Camera & Photoshop Courses
Join our live online courses from the comfort of your own home or office. Our online courses are designed to replicate our normal classroom based courses. The courses are delivered live from our studio in Shoreditch and you will be able to have a direct conversation with your tutor and ask questions when they arise, just like you would on our regular face to face courses.
Live Online Digital SLR Camera Courses
Learn all the fundamentals of Photography, including Aperture, Shutter speed, ISO, Depth of Field, etc in our online face to face course.[learn more]
Live Online Photoshop Courses
Online Photoshop training for the complete beginner from the comfort of your own home or office, but with the advantage of face to face time with a tutor live online to be able to ask questions in real time.[learn more]