Commercial Photography
Day course | 1 day | 10.30 - 17.00 | 10 places | £179
Course date
Price
Tutor
Places
Book
Call the office for upcoming dates
I would like to buy this as a gift
Buy Now
Call the office for upcoming dates
Please
email us
if you would like to register your interest for future dates, or if you would like to be added to a waiting list for a full course.
Course description
The Commercial Photography course is aimed at those photographers who want to enter the commercial and professional world of photography and make a career from their photography. It also a great follow up from our Advanced DSLR Photography course.
This course will run over one day, and cover a range of topics from understanding your audience, to developing a portfolio, buyers, producing a shoot, and the nitty gritty business matters such as invoices and estimates.
The course will be delivered in a relaxed and professional classroom environment and delivered by professional tutors. All are actively practicing photographers, with current and up to date knowledge of the photography industry and and a wealth of experience behind them.
Course Content
Selling your work
Pitching to clients
Portfolios
Presentation Methods
Commercial Market
Buyers
Audience
Production
Business Matters
Stock Photography
Please note the above course content is subject to change.
Can't find the date you're looking for? - One to One
We also provide One to One tuition.
The content is decided by you and delivered at a pace to suit your level and prior knowledge.
Book some One to One tuition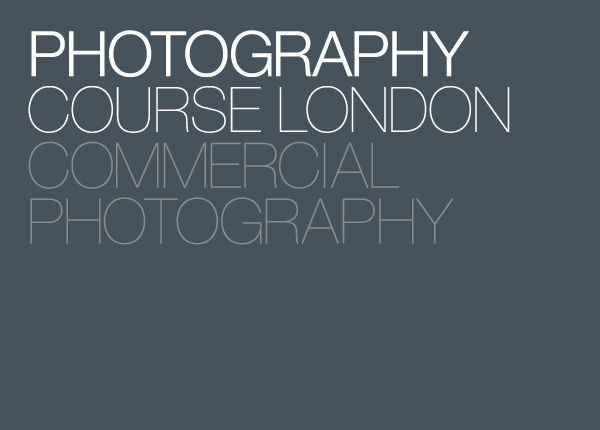 'I was really pleased, I came away from the day with all the fundamental tools to inspire me to use my camera properly and get off the auto mode. Our tutor was fabulous- enthusiastic, patient, explained everything really well and made the day fun. Highly recommended to anyone wanting to move up a gear in using your camera and being more creative behind the lens.'
★★★★★ Liz Campbell
'I took the intensive Level 1 intro to DSLR photography on Saturday and it was well worth it. Liane was an excellent, engaging, animated teacher.'
★★★★★ Bob Hanson
'Great course, I really enjoyed it and came away with a good understanding of the basics and a strong desire to get out and take some pictures! Liane was a very enthusiastic and friendly tutor and created a great atmosphere amongst the group.'
★★★★★ Simon Waterhouse
'Really great course which teaches you everything you need to know about your DSLR camera and how to get the most out of it. I went there because I use photography for work, but after the course, I really wanted to take up photography as a hobby, it was just so inspiring!'
★★★★★ Anne Nordheim