Architectural Photography
Evening course | 6 weeks | 18.30 - 21.30 | 10 places | £499
Course date
Price
Tutor
Book
Call the office for upcoming dates
I would like to buy this as a gift
Buy Now
Call the office for upcoming dates
Please
email us
if you would like to register your interest for future dates, or if you would like to be added to a waiting list for a full course.
Course Description
Architectural photography is becoming more and more important for the communication of buildings, interiors, public spaces and the built environment in general. Today, most of the time we know architecture and cities more through their photographs rather than the direct experience. For architects and designers, photography has become an extremely important medium to communicate their projects.
This course is a comprehensive introduction to architectural photography by the professional architectural photographer Francesco Russo. The objective is to provide you with the tools to create effective images of architectural subjects through discussion and practical exercises.
Throughout the course there will be practical assignments to carry out during the classes and at home. There will be one fully practical shooting session, which will be on a mutually agreed weekend day instead of Thursday.
For further information or to book over the phone, please call us at the office on 020 7729 1936.
Course Content:
The history of Architectural photography through to the present day, explored through examples of the tutor's work as well as of various contemporary architectural photographers from around the world.
Camera settings specific for architectural photography
Architectural photography equipment: lenses, DSLR, tripods, etc.
Shooting techniques: perspective, composition and framing
Documenting Architecture: creating a set of interior and exterior images of a building
Editing with Lightroom and Photoshop to create a selection of images to communicate a building
By the end of this course you should be able to:
Understand what the role of architectural photography is today
Be self-assured with your DSLR settings and use them effectively during an architectural photo shoot
Be confident with your equipment
Edit your photographs of an exterior and interior of a building using Lightroom and Photoshop
Requirements: Digital camera with fully manual controls. A full size tripod. Laptop with Adobe Photoshop and Lightroom installed. USB stick.


Don't have your own DSLR camera?
If you don't have your own Digital SLR camera then there's no need to worry. You can hire one of ours for £15 per day. Send us an email for more details - info@photographycourselondon.com
Please note that this course takes place on location, a stone's throw away from our Shoreditch office, at the renowned Jamie Fobert Architects' Office
All our courses are available as personalised gift certificates. You can choose from an open dated voucher or ask for a specific value to be used towards a course or one to one tuition.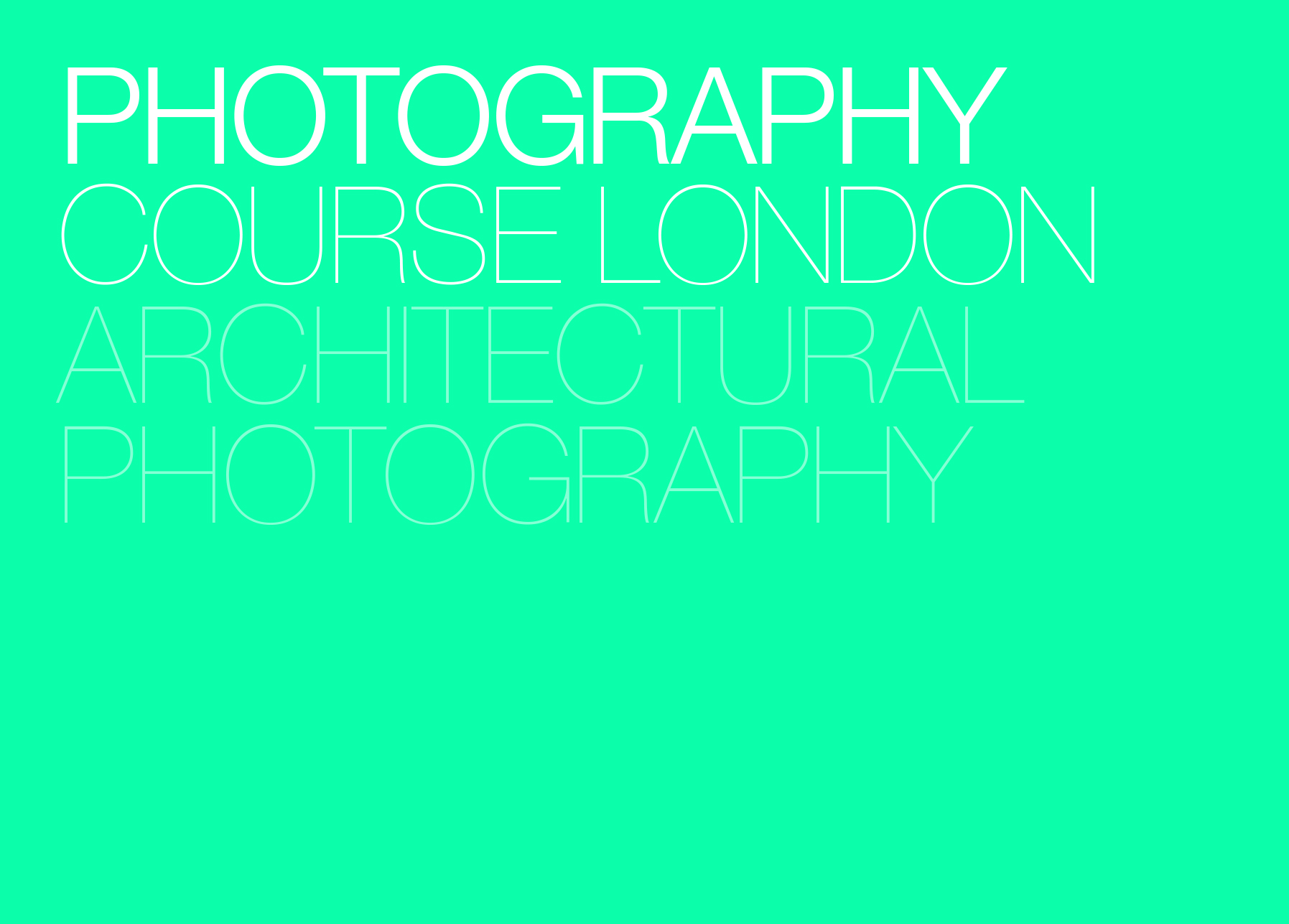 'I cannot fault Photography Course London, from my first email to them through to my One To One tuition, I cannot speak highly enough of them. I've previously tried one other course in London (Covent Garden) but everything about Photography Course London was is a class apart. I can't wait to go back for the next part of my course.'
★★★★★ Nathan Barnes.
'Great courses, excellent teachers, nice staff, friendly environment. I highly recommend these courses to those who love photography and want to learn, enjoy an have fun!' ★★★★★ Cristina Luca.
'Great first course. Taught me all the basics that I've been using ever since. Friendly and relaxed atmosphere. Would recommend.' ★★★★★ Lawrence Heyes.