Digital Photography Summer School
Day course | Tue - Fri | 10.30 - 13.30 | 10 places | £299
Course date
Price
Tutor
Book
Call the office for upcoming dates
I would like to buy this as a gift
Buy Now
Call the office for upcoming dates
Gift Voucher - Purchase this course as a gift. For further information please call our office on 020 7729 1936
Course description
Our Summer School is aimed at complete beginners who own a digital SLR or bridge camera and want to maximise its potential. Delivered in the day and in a classroom environment, participants will be taught via a combination of theory and practical exercises, both inside the classroom and outdoors.

Each participant on this course will begin by learning how to fully operate their camera as well as understand the fundamentals of photography, such as how to make correct exposures and understand the relationship between aperture, shutter speed and ISO. Participants will then go into exposure in-depth, understanding histograms, white balance, shooting RAW, light metering and more. Also covered is lenses, filters and focal lengths as well as understanding perspective and composition using a combination of creative and technical knowledge.

The final session will involve an outdoor practical assignment where participants can put what they have learnt into practice. This will be followed by a review of images back in the classroom, as well as discussing storing, cataloguing and backing up images and the best programs for post production such as Photoshop and Lightroom.
Participants will be provided with a course handout and are also invited to bring along an image for discussion.

For further information or to book over the phone, please call us at the office on 020 7729 1936.
Course Content:
Buttons and functions
Menus and settings
Aperture
Shutter-speed
ISO
Exposure
Introduction to White Balance
Auto Focus and Focus Points
Manual Focus
Exposure compensation and exposure lock
Basics of RAW
The light meter
Metering modes
Aperture and shutter speed priority
Manual mode
Depth of Field
Freezing and blurring motion
Basics of composition
Optimising the camera settings
Exposure in depth
Calculating exposure in Stops
Histograms and Tonal Range
Understanding and recognising correct exposure using Histograms
Metering modes
Bracketing
HDR
Lenses
Focal length
Prime vs zoom lenses
Lens impact on Depth of Field
Angle of View and perspective
Filters
Custom White Balance
Colour temperature
Calibrating and profiling (camera, monitor, printers)
RAW vs Jpeg
Bit Depth
Sensor sizes
Noise
Manual Focus vs Auto Focus
Incident and reflective light metering
How the digital image is constructed and how it differs from film
Composition – utilising creative and technical knowledge
Flash – main source of light and fill in
Reflectors
Lens flare
Discussing the purpose of Photoshop and post-production
Requirements: Digital SLR Camera or Bridge Camera with fully manual controls.
Don't have your own DSLR camera?
If you don't have your own Digital SLR camera then there's no need to worry. You can hire one of ours for £15 per day. Send us an email for more details - info@photographycourselondon.com
All our courses are available as personalised gift certificates. You can choose from an open dated voucher or ask for a specific value to be used towards a course or one to one tuition.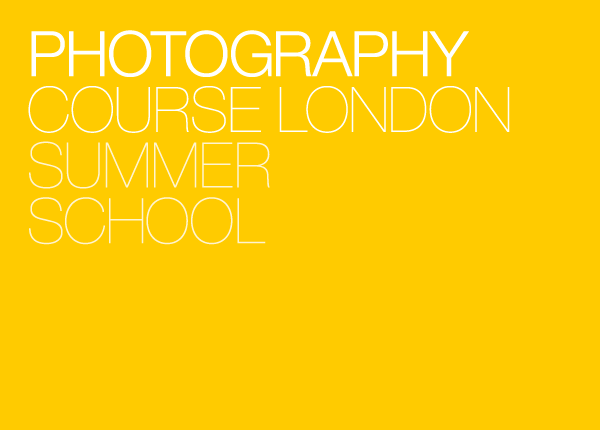 Read more reviews
'Really great course which teaches you everything you need to know about your DSLR camera and how to get the most out of it. I went there because I use photography for work, but after the course, I really wanted to take up photography as a hobby, it was just so inspiring!'
★★★★★ Anne Nordheim
'I took the intensive Level 1 intro to DSLR photography on Saturday and it was well worth it. Liane was an excellent, engaging, animated teacher.'
★★★★★ Bob Hanson
'Great course, I really enjoyed it and came away with a good understanding of the basics and a strong desire to get out and take some pictures! Liane was a very enthusiastic and friendly tutor and created a great atmosphere amongst the group.'
★★★★★ Simon Waterhouse
'I was really pleased, I came away from the day with all the fundamental tools to inspire me to use my camera properly and get off the auto mode. Our tutor was fabulous- enthusiastic, patient, explained everything really well and made the day fun. Highly recommended to anyone wanting to move up a gear in using your camera and being more creative behind the lens.'
★★★★★ Liz Campbell