One-to-One Street Photography
Our one-to-one street photography tuition is suitable for all levels of photographer from complete beginner to advanced and aims to introduce the practice of Street Photography. It is concerned with improving your personal work and increasing the chances of a successful hunt.
In the classroom, the tutor will talk about optimum camera set ups, how to interact with subjects and legal rights. You may wish to look at the work of the masters of street photography and discuss how they got their shots.
More than any other approach street photography allows the opportunity to develop the eye so there will be a substantial practical session followed by a critique of work produced and suggestions by the tutor for how to keep progressing and improving and ways to iron out any problems experienced.
The aim of these one-to-one street photography tutorials is to allow you to develop the creative side of your photography and capture the time you live in.
Suggested Content:
What are the classic ingredients of a great street photograph?
Best camera settings and lenses
How do street photographers get their shots
Guidance and practical experience in the field
How to plan a days shooting
Book a Session
Requirements: Digital SLR Camera / Bridge Camera / Compact / Mobile Phone Camera
One to Two tuition is charged at 50% extra
We can also send a tutor to you. Cost is based on your location. Contact the office for a quote info@photographycourselondon.com
Don't have your own DSLR camera?
If you don't have your own Digital SLR camera then there's no need to worry. You can hire one of ours for £15 per day. Send us an email for more details - info@photographycourselondon.com
All our courses are available as personalised gift certificates. You can choose from an open dated voucher or ask for a specific value to be used towards a course or one to one tuition.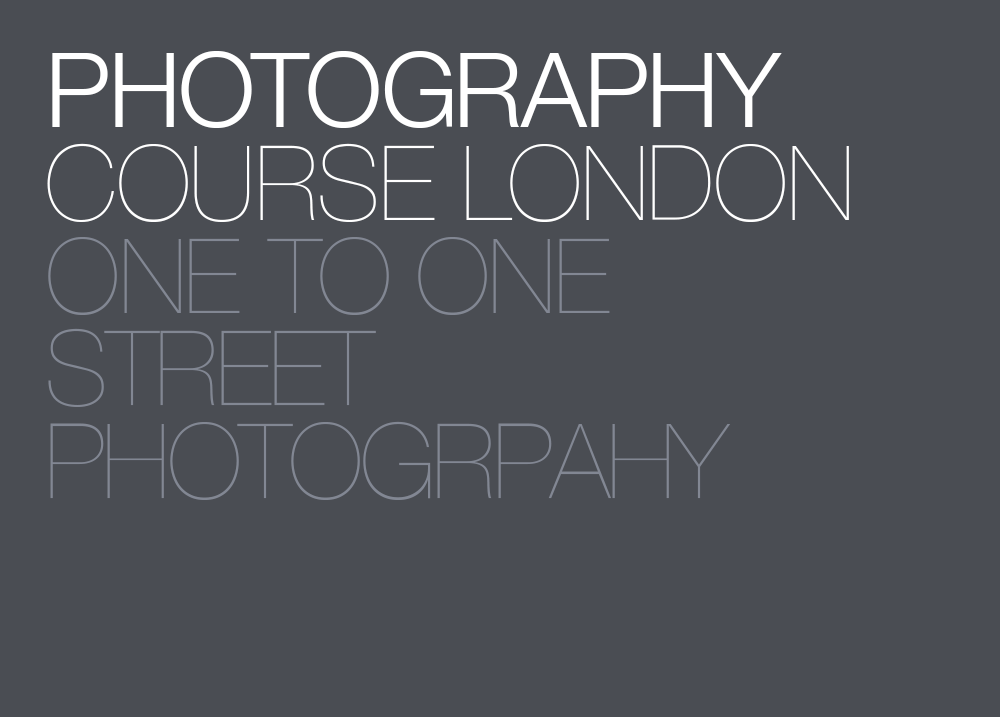 Read more reviews
'Absolutely brilliant fun and highly educational - I learnt so much and really feel this is going to add a new edge to my photographs. The tutor was professional, amiable and full of passion for his subject - highly recommended!'
★★★★★ Philip Shaw