One to One DSLR Video tuition
Our private DSLR Video tuition is aimed at those who want to utilise the video functions of their DSLR camera. One to One DSLR Video is delivered by tutors James Sharpe and Maya Avidov. Both experienced and passionate filmmakers, directors and cinematographers. Their experience spans documentaries, television dramas, music videos and feature films.
Suggested topics
Setting up the camera for video
Understanding the menus
Video shutter speed
Video ISO
Picture and colour profiles
Resolutions
File types and codec's
Frame rates
Pull focus
Composing & shooting with framing in mind
Which memory cards are best for video
DSLR video limitations
How to handle a DSLR as a video camera
Shooting techniques
Audio
Rigs and accessories
Publishing video to Youtube / Vimeo

Location shooting
Book a Session
One to Two tuition is charged at 50% extra
We can also send a tutor to you. Cost is based on your location. Contact the office for a quote info@photographycourselondon.com
All our courses are available as personalised gift certificates. You can choose from an open dated voucher or ask for a specific value to be used towards a course or one to one tuition.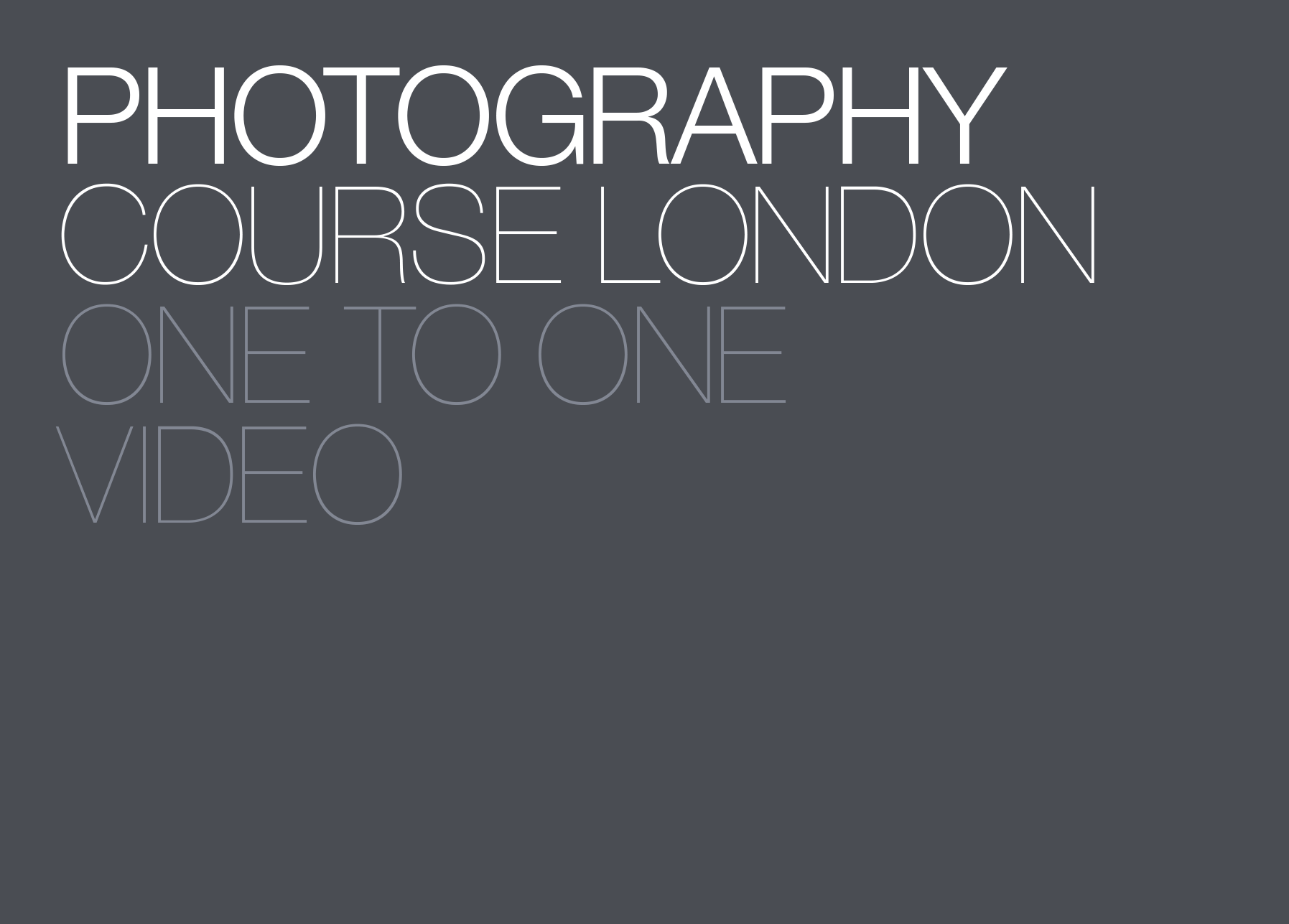 'I have been to this school for three courses now and I learnt a lot from each of these courses. The place is all open plan and has a kitchen area for refreshments and the people teaching are talented, stimulating and enjoyable to be around. The good thing is the course details often link to the teachers work and you can see if they are skilled in their field in ways that would be useful to what you need to get out of your course. I would thoroughly recommend this place.'
★★★★★ Wendy McGirr
'My 1 on 1 really helped me to organise my self and taught me how to structure each image I take. Now all my images are of a much higher quality than they where before, and I have grown in confidence Immensely when it comes to taking photos for clients. Highly recommended for those to want to really advance there skills.'
★★★★★ Jon Sharpe